There's no denying it. British Columbia yields some of the Pacific Northwest's best areas to reel in that elusive catch. Saltwater, river or lake, the region always comes up trumps. And while you wait for the fish to bite, don't forget its wonderful scenery.
The Cariboo-Chilcotin region offers many sizeable and beautiful lakes. Amongst them is Bridge Lake. Stretching for around four miles, you can land lake trout, kokanee, and rainbow trout weighing-in from four pounds to as much as 20 pounds.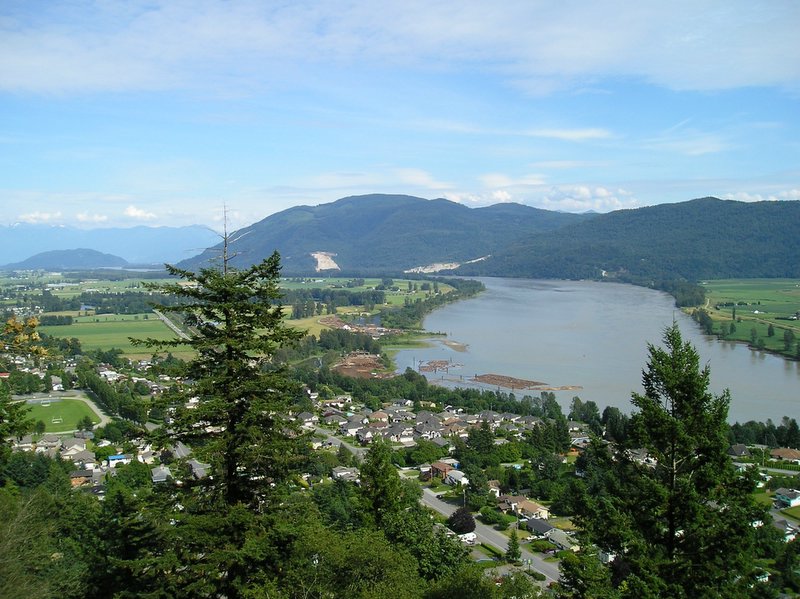 To find Bridge Lake, travel south on Highway 97 from 100 Mile House, to the junction of Highway 24. Bridge Lake lies almost 30 miles east along this picturesque route.
Alternately, head north on Highway 97 from 100 Mile House. Eastwards on the Forest Grove road, you'll discover Canim Lake. This is a vast stretch of water – 24 miles long – with Canim Lake Resort on its southwestern shore. In the resort's many lakes, trout are in abundance, some weighing up to 30 pounds. Look out for bald eagles and moose as you while away the hours: www.canim.com has more information, or call 250-397-2355.
West of Quesnel, across the Fraser River, lies Bouchie Lake. The paved Nazko road will take you there. In late May to October, try your hand at catching pan-sized rainbow trout. If you're thinking of a longer visit, the Cariboo-Chilcotin region offers plenty of options. Why not try guided fly fishing vacations with Chilcotin Holidays. Remote mountain lakes, rivers and streams in a vast area of seclusion will fulfill every fisherman's dream. The scenery will leave you lost for words.
If freshwater fishing is more your taste, try fly fishing and spin casting. A licensed angling guide will show you the best areas to fish for brook trout, wild rainbow trout, kokanee and dolly varden. Go to www.chilcotinholidays.com for more details.
For the more adventurous, the Minette Bay Lodge is ideal. The resort offers the ultimate outdoor adventure – helicopter fly fishing. You'll be flown to one of BC's renowned salmon rivers, to spend the day in gainful pursuit amidst the glorious scenery and peaceful seclusion. Call 250-632-2907 or visit www.minettebaylodge.com for full details.
Accommodation for longer fishing trips is varied. The Shearwater Resort and Marina on BC's west coast is a great example. Virtually a self-contained community, it includes laundry facilities, grocery store, hardware and liquor store and repair shipyard. The resort also provides fishing licenses and tackle.
The Fisherman's Inn is a brief three-minute walk from the resort. It offers 16 rooms as well as four kitchenette suites, all fully furnished. The Fishing Lodge offers luxury for up to 26 people. Pool table, lounge, hot tub, poker table as well as daily housekeeping services are all on offer in brand new and exclusive accommodation.
The Shearwater Resort also offers saltwater sport fishing. King salmon and chinook sometimes topping 72 pounds will give you plenty of prized photo opportunities. Ample "bottom fish" are also available including red snapper, rock fish and lingcod. Whatever your preference, Shearwater has an ideal spot for you.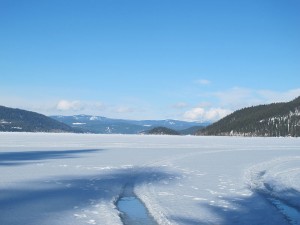 If conditions are calm enough, boat trips to the open ocean for halibut – sometimes weighing up to 200 pounds – are also offered. The resort gives you the choice to "do it yourself" or have one of the best guided sport fishing experiences in British Columbia. For more details of this brilliant resort, visit www.shearwater.ca or call (toll-free) 1-800-663-2370.
For some of the best angling in the region, head for the Fraser River. Salmon is the prized catch and the reason is simple. Five out of the six Pacific salmon species spawns in the Fraser River and its tributaries. But salmon isn't the only reason for venturing into its swift current.
Steelhead, cut-throat and rainbow trout are found in the silty waters along with sturgeon and Rocky Mountain whitefish. Because the river flows so fast, commercial fishing guides are a must for anyone unfamiliar with the Fraser River. Any local tackle store will help you find one. For some amazing fishing experiences in the Fraser Valley give Great River Fishing Adventures near Chilliwack a try.
The scenic splendours of the region will lift your fishing experience to new heights and the knowledgeable guides will help you seek out the best spots to land that dream catch. Check them out at www.greatriverfishing.com or call (toll-free) 1-866-487-3474.
The scenery, the peace, tranquility and the chance to sit and think. British Columbia has plenty of those wide open spaces when it comes to landing that prized catch.